It's been an incredible day for engineers and outer space enthusiasts everywhere. NASA has confirmed that its Juno spacecraft has successfully started orbiting Jupiter, the largest planet in our solar system.
"Welcome to Jupiter!" flashed on screens at mission control at NASA's Jet Propulsion Lab in Pasadena, California amidst all the cheering and hugging.
"This is phenomenal," said Geoff Yoder, acting administrator for NASA's Science Mission Directorate.
The probe had to conduct a tricky maneuver to slow down enough to allow it to be pulled into orbit: It fired its main engine for 35 minutes, effectively hitting the brakes to slow the spacecraft by about 1,212 miles per hour (542 meters per second).
"NASA did it again," said Scott Bolton, Juno principal investigator.
"We're there, we're in orbit. We conquered Jupiter."
"You're the best team ever! We just did the hardest thing 
NASA
has ever done."
Juno was launched nearly five years ago on a mission to study Jupiter's composition and evolution. It's the first spacecraft to orbit Jupiter since Galileo. Galileo was deliberately crashed into Jupiter on September 21, 2003, to protect one of its discoveries — a possible ocean beneath Jupiter's moon Europa.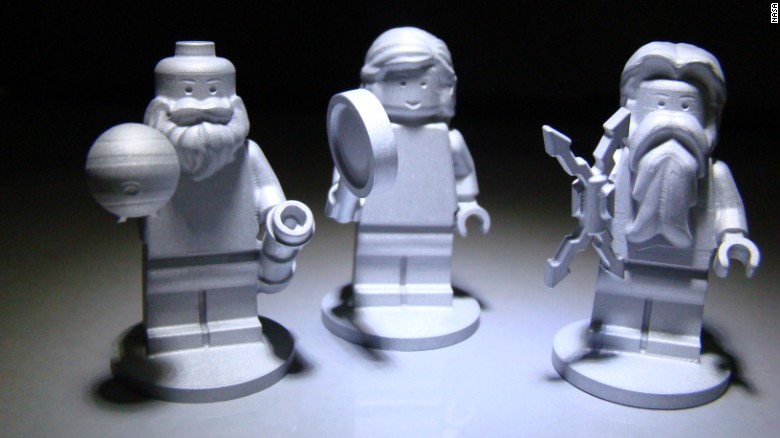 Three Lego figurines are flying aboard Juno. They represent the Roman god Jupiter; his wife, Juno; and Galileo Galilei — the scientist who discovered Jupiter's four largest moons on January 7, 1610. Adorable, aren't they?! They were included to inspire children to study science and math.
NASA has also launched an app which quite literally lets you have
Eyes on Juno
.
The Juno mission ends on February 20, 2018, when Juno is expected to crash into Jupiter. More about Juno
here
 and
here
.